Mobile test bench for electric pumps
Customer: Major pump manufacturer
Area: Automotive / R&D
Requirements: Mobile solution
Implementation: Hardware: NI-cRio-9035 / software: LabVIEW
measX pump test bench (mobile)
The measX pump test bench (mobile) is a mobile development and testing platform for electric pumps and can be used in all development phases (function, integration and endurance tests).
In the automotive sector, there is a clear trend toward electrically driven auxiliary and feed pumps. They are standard in electric vehicles and play an ever increasing role even in conventional vehicle design. In contrast to mechanically driven pump systems, such pumps can operate on-demand. The associated energy savings makes electric pumps a decisive efficiency factor.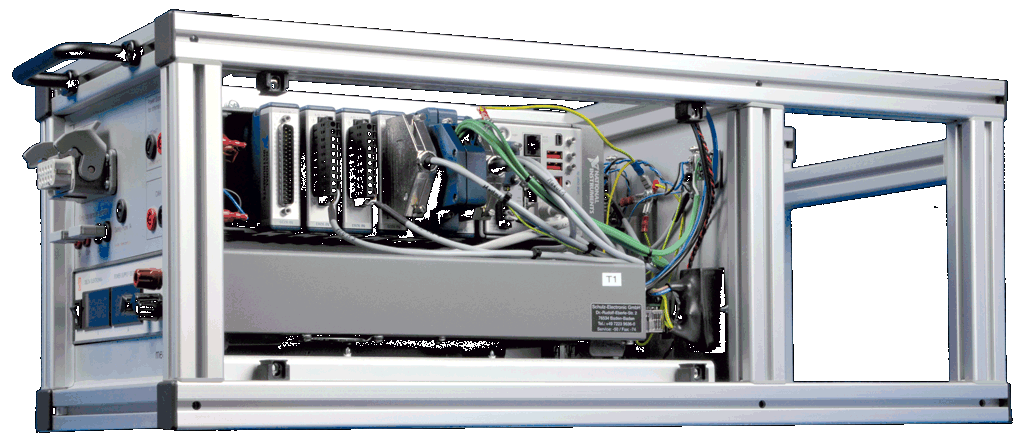 Flexible in use
The measX pump test bench (mobile) was developed for measurement and validation of gas mixture pumps. Thanks to the modular test bench concept, it is easy to implement individual variants, such as for fluid pumps.
Small and mobile
The main advantage: Small and mobile, the test bench can be set up and operated wherever the development is taking place – at the workstation of the electronics developer, in the endurance testing room or at the customer's location. The test bench goes wherever it is needed.
---