Validation directly on the test track
X-Zero 2.0 comes with a special, simplified user interface that is intended for use directly on the test track. It is optimized for a tablet and makes it possible to directly evaluate a test that has just been run in an uncomplicated manner.
X-Zero On Road monitors a special data input folder for newly added raw data. Large color markings let you see at first glance if a test has not run as desired. With the push of a single button, you can retrieve your finished pdf report or a log file.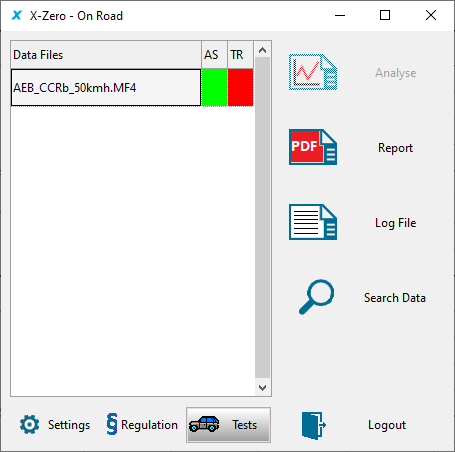 X-Zero OnRoad Screen