Your career at measX
measX is a renowned provider of data acquisition and test systems, data management applications and software systems for the evaluation of test data. Our solutions are employed in research, development and production in numerous industries.
As our operations are correspondingly diverse, we offer employees interesting development perspectives in a wide range of technical disciplines.
We continuously strengthen our interdisciplinary team with qualified experts who can help us pursue our business goals. However, dedicated young people just beginning their careers are also welcome. You will receive an overview of a broad spectrum of activities and can find the area that is the best fit for your skills, interests and career goals.
Recent job offers
Your education at measX
Technical training
In order to meet the demand for qualified employees, we have our own trainee program, for example as "Electronic technician for devices and systems". In addition, the industrial portion of the dual study program "Mathematic-technical software developer" can be completed at measX. In this regard, we work closely with the RWTH Aachen and the Aachen University of Applied Sciences.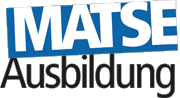 Internships, bachelor's theses or master's theses
For a variety of technical study programs, we offer the opportunity to work on challenging topics and gain practical professional experience within the framework of internships, bachelor's theses or master's theses.
Contact us!