Convenient tools for analyzing your test data
The name measX stands for high-quality systems for the analysis of measurement and testing data. Whether you want to automate daily tasks or regularly view data from different perspectives – we develop a solution that fits into your IT environment and meets all the applicable requirements.
Users appreciate the following features of our individually customized analysis systems:
The large library of included formulas, algorithms and report layouts

The high degree of automation

The flexible adaptability and extensibility

The excellent user convenience ("parameterization instead of programming")

The good scalability

The reliable support
We offer analysis applications as complete systems with fully implemented analyses or as a framework to which you can add your own formulas and display types. You determine the level of development.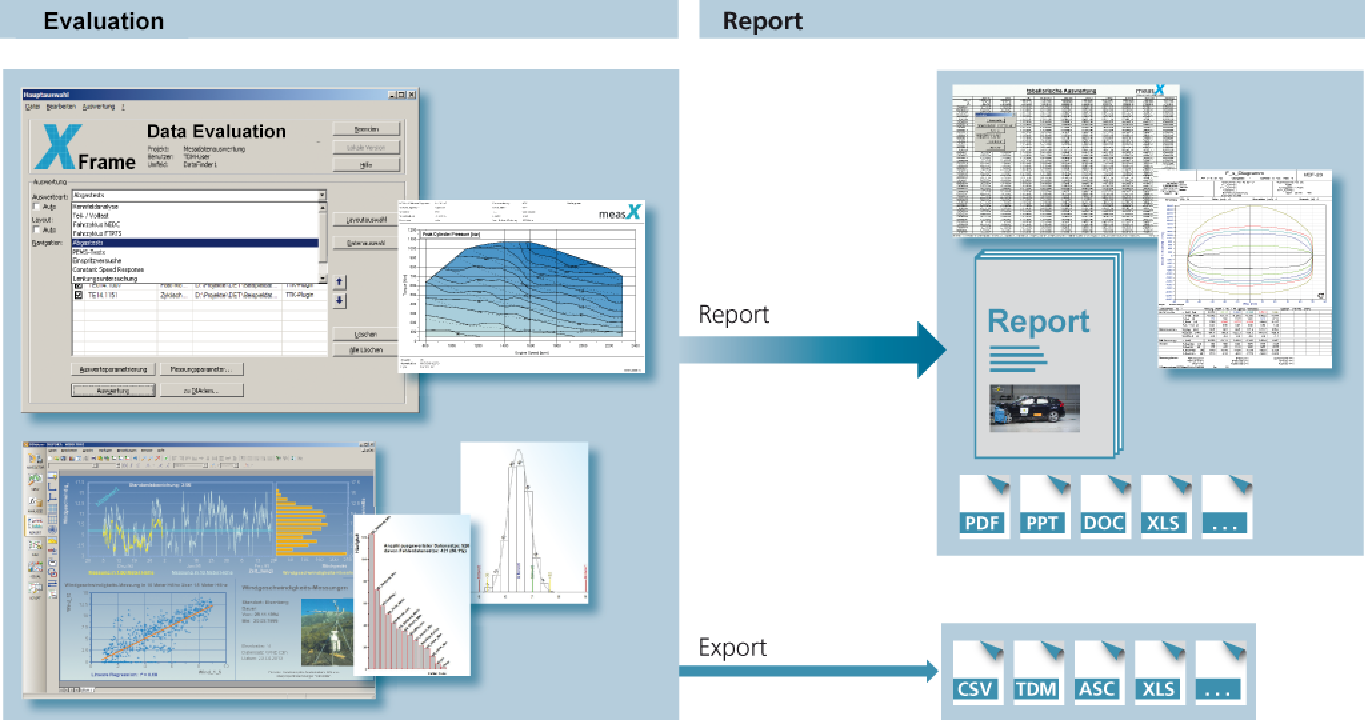 Your benefits:
Efficiency: You can focus entirely on your core activities.
Quality of results: The high degree of automation guarantees reproducible evaluations.
Acquiring information: You can make full and creative use of your data.
Time savings: Decision processes are accelerated.
Safety: The measX application software X-Frame is under continuous further development.
Success factors of our analysis systems:
Powerful tools
Efficiency is no accident. This is why we work primarily with proven standard software and have developed the universal application platform X-Frame for our analysis solutions. On this basis, every customer system is individually configured – with consideration of the existing data and the IT environment, desired analysis methods, reporting requirements and other conditions specific to the company and discipline.
In addition to X-Frame, we also use tools of other providers, such as DIAdem, UniPlot and Excel. We also create custom, project-specific programs in C#, Visual Basic or other languages.
Universal, expandable applications
Whether dynamometer, engine test bench, component testing system, mobile testing or old data: our evaluation systems are configured to allow you to carry out all desired evaluations efficiently and to always allow the integration of new analysis types.

During the design and realization, we take care to ensure that your system can be expanded in practically any way necessary. It is not rare for one of our analysis systems to be developed initially for a specific task and then later used across various projects and teams or even throughout the entire company, including on a global basis.
Multi-dimensional trove of experience
We have developed test data management and analysis systems for over 20 years. During this time, we have realized all kinds of projects in a broad range of industries and disciplines:
Automotive industry (engine development, noise and vibration, engine electronics, vehicle dynamics, ...)
Mechanical engineering
Electrical engineering
Chemistry
Household appliances
Machine tools
and many more.
Your project is supported by experienced software developers and engineers who ask the right questions, identify with your task and always remain focused on your goals.
In addition to broad technical expertise, our customers profit from our experience in implementing projects of any size.
User-friendly and intuitive operation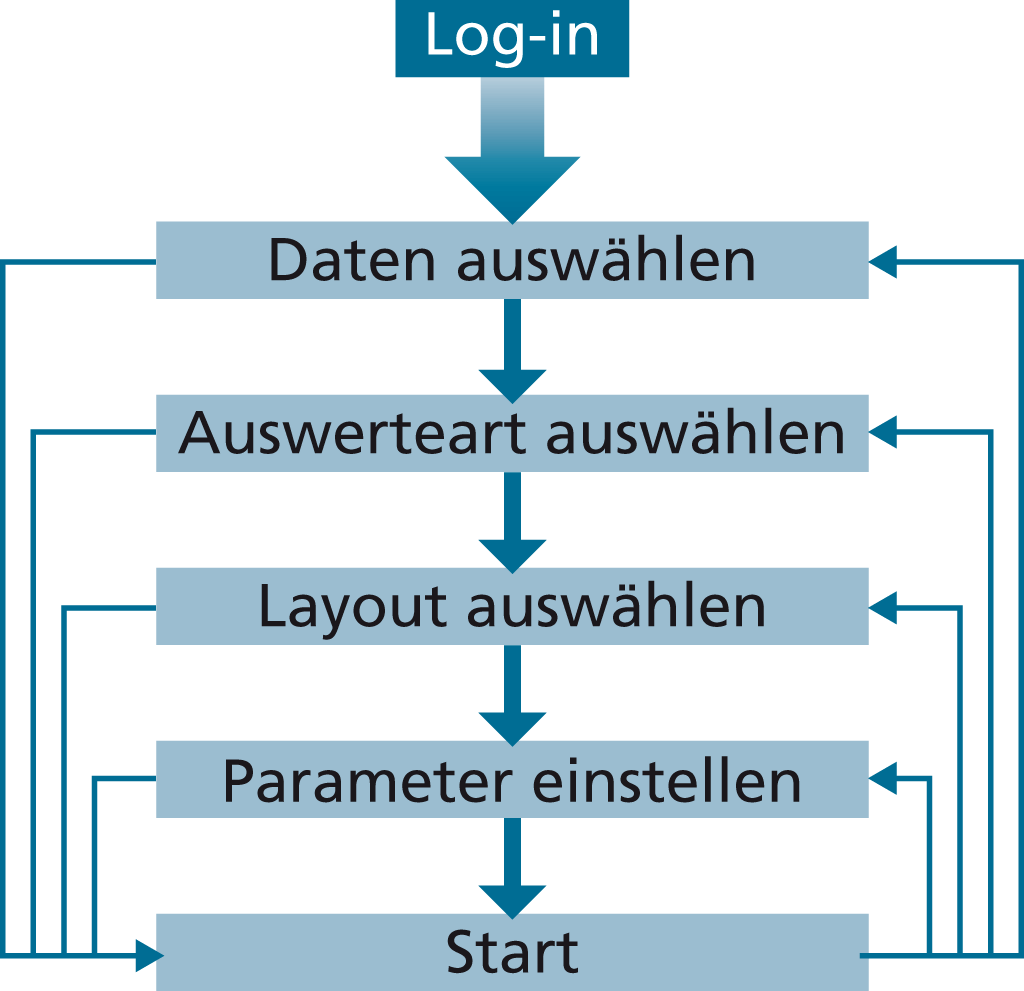 Our focus is always on the user. Were therefore place great value on designing analysis systems that are simple and intuitive to operate.
The user interface is precisely adapted to the customer- or project-specific work flow. Users are guided step by step through the test data evaluation – just the way they need. At the same time, the interface offers maximum flexibility: Every sub-step of the test data evaluation can be reached at any time in order to modify inputs.
Long-term service and support
Even after a successful system roll-out, we continue to be there for you. Whether an adaptation to new technical requirements or changed standards and legislation – we support you within the framework of our service offering. If desired, we will set up a hotline for you to provide professional support.
We also offer know-how transfer in the form of an extensive selection of trainings (DIAdem, X-Frame and X-Crash). When necessary, we focus on special topics such as Visual Basic Script (VBS), object-oriented programming and the handling of databases within the context of DIAdem.