Create your own evaluations faster with X-Frame
Test data management and analysis systems must be precisely adapted to the respective requirements. In order to still keep the amount of customer-specific programming as low as possible, we developed the universal analysis software X-Frame.
X-Frame brings with it all the fundamental functionality required. The evaluation algorithms, dialogs, user guidance and program control only need to be adapted to the specific project.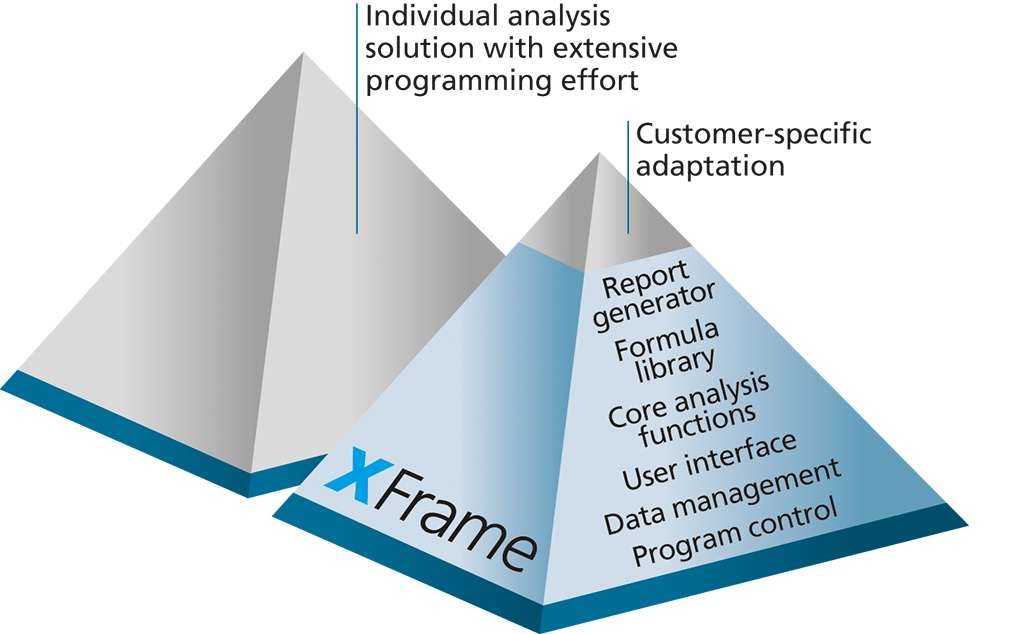 Your benefits:
Efficiency: Applications can be developed more quickly.
Convenience: The system is easy to use and parameterize.
Flexibility: You will enjoy convenient customizing options.
Extensibility: You profit from good scalability.
Cost savings: The expenses for development, training and system maintenance are reduced.
Future-proof: X-Frame has a large user base and is under continuous further development.

These are the highlights:
Structured evaluations and reports
Broad spectrum of applications
Channel mapping enables universal evaluations
Parameterization instead of programming
Powerful formulas – predefined or custom
Practical features
Open to all data
Extensive customizing options