DASYLab 2022.1 released
(Mönchengladbach, December 06, 2022) The new version offers more drivers and facilitates the handling of many measuring channels.
The latest additions are hardware drivers for robotic components from igus and for acquisition devices of the microUniDAQ series from Disynet. Furthermore, the DASYLab developers extended the LIN connection: The software now supports LIN interfaces from NI, Kvaser, PEAK and IXXAT.
Version 2022.1 also further improves the handling of very large numbers of channels. The proven SmartMux functions for bundling channels are now fully integrated, so that smart multiplexing and smart de-multiplexing are supported. This makes it possible to selectively extract specific measurement channels from existing channel bundles and process them further. The original channel names and the associated information such as units and sampling rate are automatically passed on. Smart multiplexing and de-multiplexing make working with a large number of channels much easier and more efficient. In addition, the worksheet diagrams remain clear and thus easier to maintain.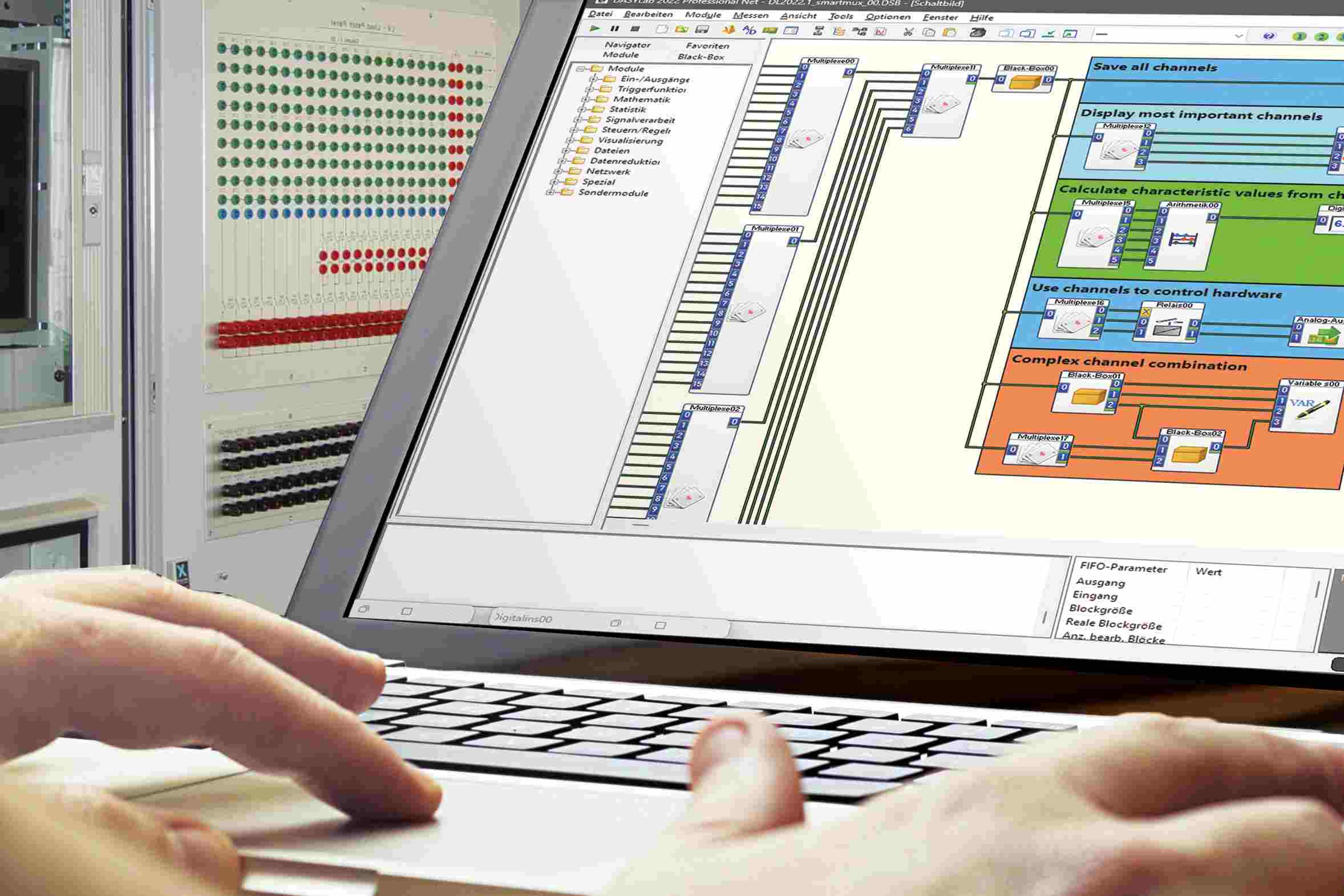 The proven SmartMux functions simplify the handling of many measuring channels.
In addition to the described innovations, many other small and large improvements as well as bug fixes have been incorporated into DASYLab since the last release a year ago. Detailed information can be found in the DASYLab forum. By the way, registration is not necessary, the forum is open to everyone.
New version is available in the download area.