Remote audit successfully passed
(Moenchengladbach, 09.03.2021) This year's audit of the quality management system according to ISO 9001:2015 has been successfully completed by measX. The TÜV Rheinland auditor found no deviations during his surveillance audit and confirmed that the system works very well and reliably.
Due to the pandemic, the audit was conducted almost entirely online this time. Since working remotely is now firmly established at measX, this was possible without any problems. Only a few parts of the operation were checked by the auditor on site.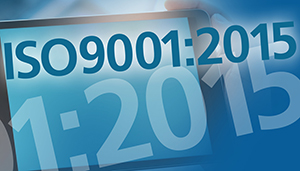 "The successful ISO audit is a nice success and a good start for the year," says Dr. Joachim Hilsmann, Managing Director of measX. "The high quality standards are very important to us and we are pleased with this positive confirmation."
Since 2002, measX has been ISO certified throughout. The current ISO 9001:2015 test seal applies to both company locations - Mönchengladbach and Aachen - and is valid until the end of January 2023.