DASYLab® 2020.1 supports CAN interfaces from Kvaser
(Moenchengladbach, November 30, 2020) The latest version of the DASYLab measurement software 2020.1 now also supports the CAN interfaces and Loggers from Kvaser. DASYLab users thus have the fifth CAN platform at their disposal.
DASYLab is a universal software tool for implementing a wide variety of measurement, testing and monitoring tasks. The new driver for Kvaser hardware creates an uncomplicated way to integrate CAN networks into an application. Kvaser interfaces and loggers integrate measuring devices connected to the CAN bus via common PC interfaces. Available are adapters for USB, PCI and many other PC interfaces.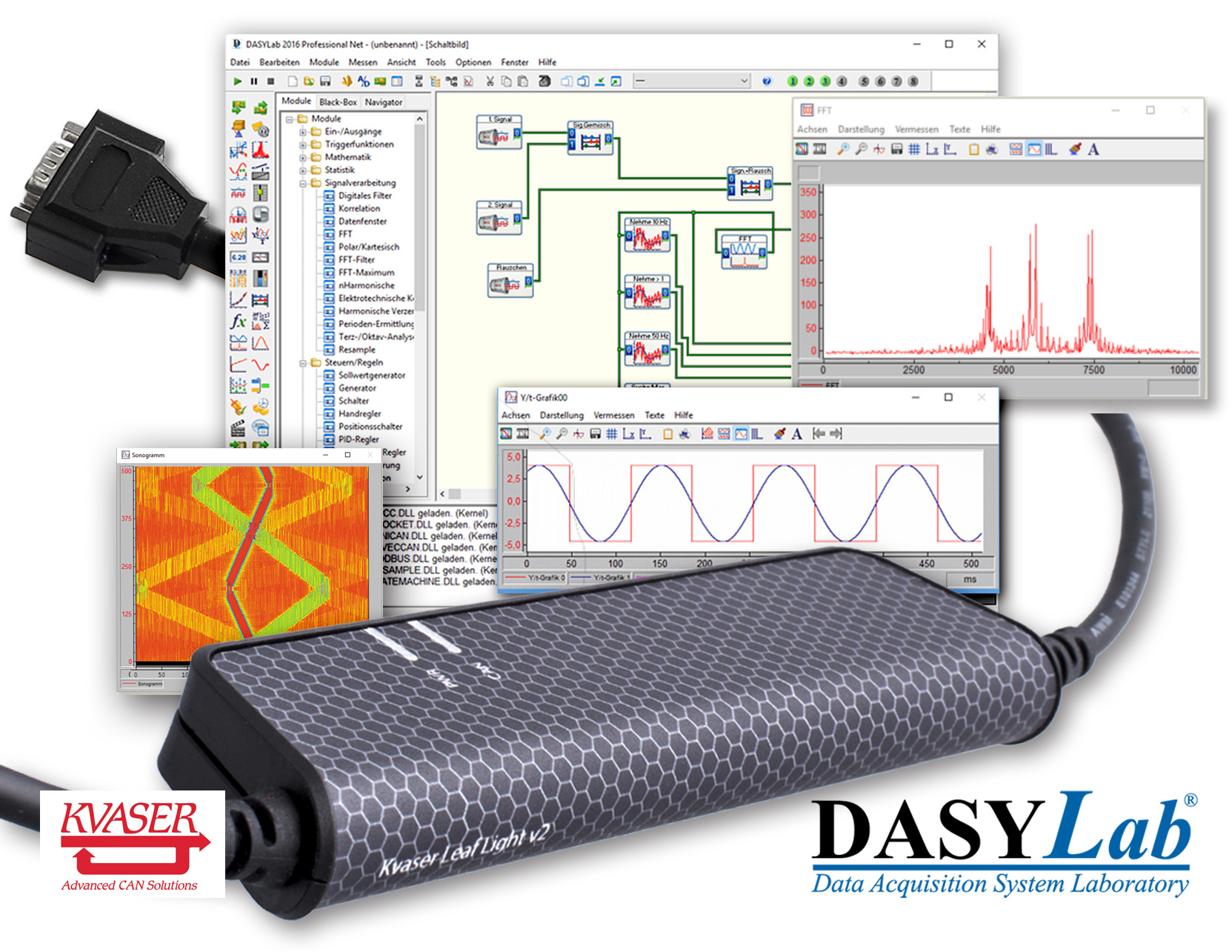 Kvaser CAN-Interfaces and Loggers now supported by DASYLab

The standard API of Kvaser integrated in DASYLab ensures highest system compatibility and actuality.
With over 24 years of CAN development experience and more than 30 CAN-related products to their name, Kvaser AB is the CAN expert, bringing their deep knowledge in the field of CAN to industries that include Automotive, Avionics, Building Automation, Domestic Appliances, Hydraulic Equipment, Industrial Automation, Maritime, Medical, Military, Railway, Telecoms and Textiles.
Together with solutions from HMS Industrial Networks, NI (National Instruments), Vector Informatik and PEAK-Systems, DASYLab users can now access a total of five different CAN hardware platforms.
---