Upgrade for industry 4.0: New driver version extends measurement technology options for PLC users
At the beginning of 2018 the DASYLab SPS Edition was launched. The software package of SL-automation GmbH enables industrial companies to access their programmable logic controllers (PLC) via DASYLab software. About two years after the market launch, the company now delivers a further developed DASYLab SPS Edition with extended functionality. An upgrade, available immediately, extends the scope of action of familiar users and also addresses new companies whose PLCs have not yet been accessible via DASYLab.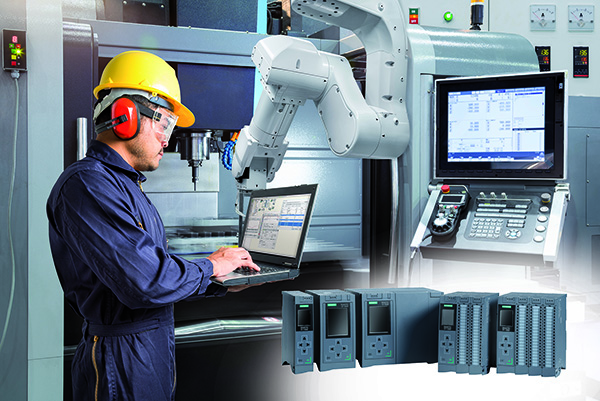 The focus of the DASYLab SPS Edition is on the energy, automotive and processing industries. The tool for commissioning and maintenance of PLC controls of machines and plants was developed by SL-automation GmbH, a sister company of measX GmbH. The competence team with former ServiceLab employees has well-founded know-how in industrial control technology. The measX GmbH sees great potential in this and incorporates sound measurement technology expertise as well as in-depth knowledge of the DASYLab software.
The market launch of the DASYLab SPS Edition in 2018 was part of the foundation of SL-automation. Since then, the exclusively offered driver creates the interface between Siemens SIMATIC controllers (SPS) and the intuitively operated all-round measurement technology of DASYLab.
The application purposes are manifold and individually adaptable. It is possible to read out data and optionally write to the controllers. Even without programming knowledge, users receive comprehensive monitoring for analysis, diagnosis, optimization, quality control and archiving
The new version adds three central features to the existing technical characteristics. For example, a compatibility update to DASYLab 2016 and higher was made. Also new is an integration for S7-1200 and S7-1500 controllers with TIA Portal programming. It allows convenient access to the symbols of TIA and S7 projects to simplify signal selection. The driver is also upgraded in terms of channels: The number of PLC access points increases from 16 to 256 per module.
DASYLab can access up to 4096 PLC devices via Ethernet, PROFIBUS and MPI. The software works on Windows-based programming devices as well as on PCs and notebooks with Windows 7 or higher. Access is possible to all SIMATIC S7 controllers. Faulty measurements and interpretations can be minimized by monitoring the signal connection and reconnecting in case of signal loss.