New X- Crash Zero Software for Evaluation of Active Vehicle Safety Tests
Parallel to the major release of X-Crash 7, the standard software for crash analysis, measX GmbH & Co. KG will present the program variant X-Crash Zero for active vehicle safety at the SafetyWeek in Wurzburg.
X-Crash Zero supports test centers and automobile manufacturers in testing active safety functions such as emergency braking systems and lane assistants.

Both individually defined driving tests and rating tests according to international standards can be reliably evaluated with just a few mouse clicks. The first program version already contains the most important evaluation algorithms for the more than one hundred single tent tests specified by Euro NCAP (European New Car Assessment Program). Data can be evaluated interactively, semi-automatically or fully automatically.
"The legal requirements and above all the test regulations of consumer protection organisations are becoming ever more complex. Our solution for active safety helps test engineers to maintain an overview and to efficiently carry out test and validation processes," explains Dr. Joachim Hilsmann, Managing Director of measX.
Proven X-Crash Base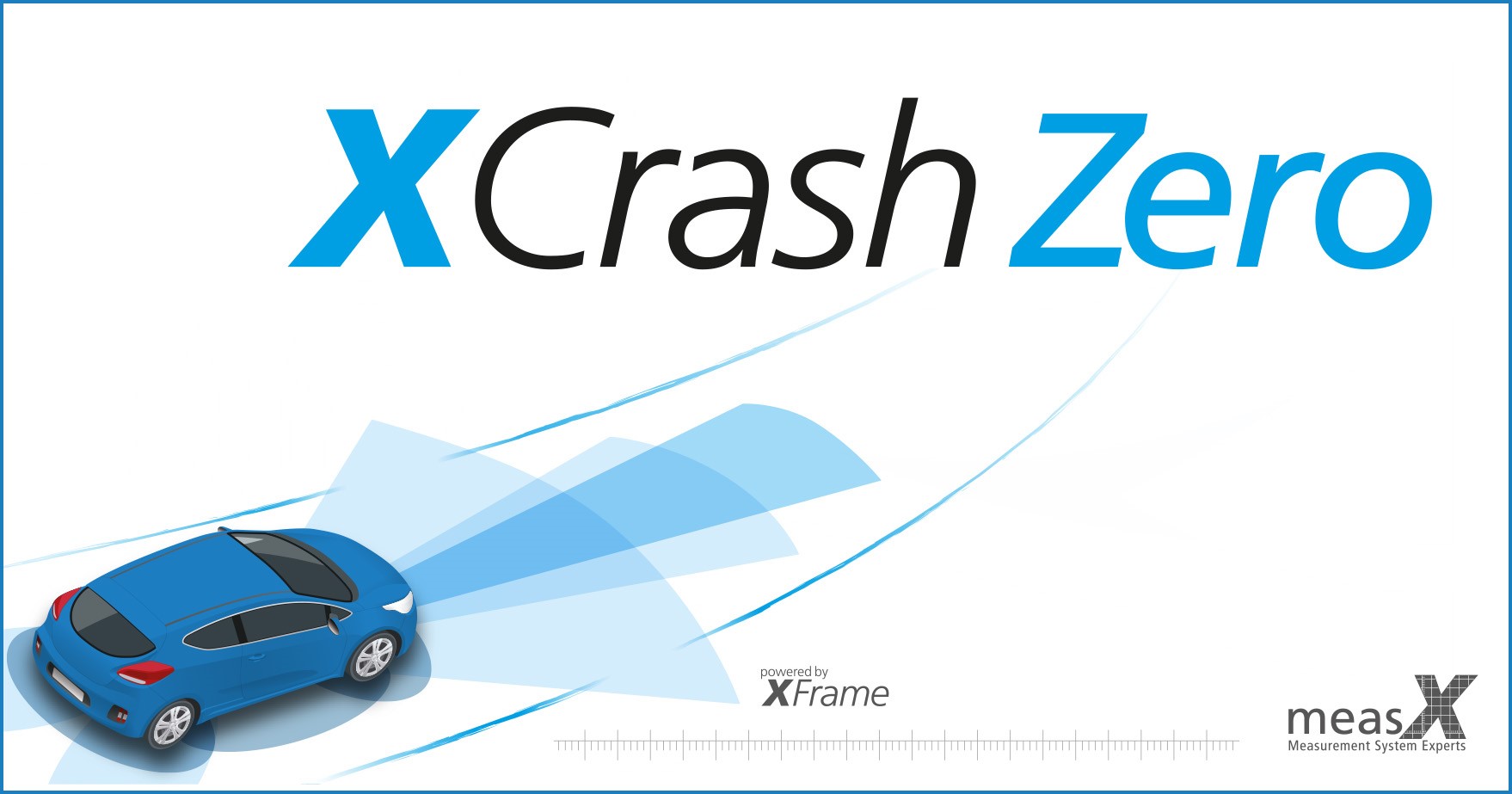 The start screen already indicates what it's all about: assistance systems for vehicle safety.
X-Crash Zero is a stand-alone version of X-Crash, one of the world's leading passive vehicle safety test evaluation software and mandatory standard from Euro NCAP and other consumer protection organizations. The basic software based on DIAdem (National Instruments) is identical. X-Crash Zero therefore offers the same high quality of evaluation as X-Crash, various visualization and customizing options as well as clear reports. In close cooperation with the users, the program is continuously supplemented with new evaluations according to international regulations.
"Making vehicles and road traffic safer is a major concern for measX. We have been supporting test engineers worldwide with software for test data evaluation since the mid-1990s. X-Crash Zero for active vehicle safety is our contribution to achieving ´Vision Zero´, according to which there will be no more road fatalities in the future," says Managing Director Hilsmann.
At the SafetyWeek 2019 in Würzburg from 14 to 16 May measX presents the product portfolio around passive and active vehicle safety. On Thursday, 16 May, visitors to the fair will be able to find out first-hand about the functionalities of X-Crash and X-Crash Zero in a workshop.