Successful first year for ADAS iiT ccoperation
If this was not a successful first year for the cooperation "ADAS iiT - Innovation in Test": joint trade fair appearances in Europe, USA and China, an extraordinarily positive response from experts, first ongoing projects and the Technical Innovation Award 2018 from National Instruments!
ADAS iiT – Test solution for autonomous driving: measX works closely with Konrad Technologies, SET and S.E.A. Datentechnik to offer complete solutions for virtual and real ADAS testing.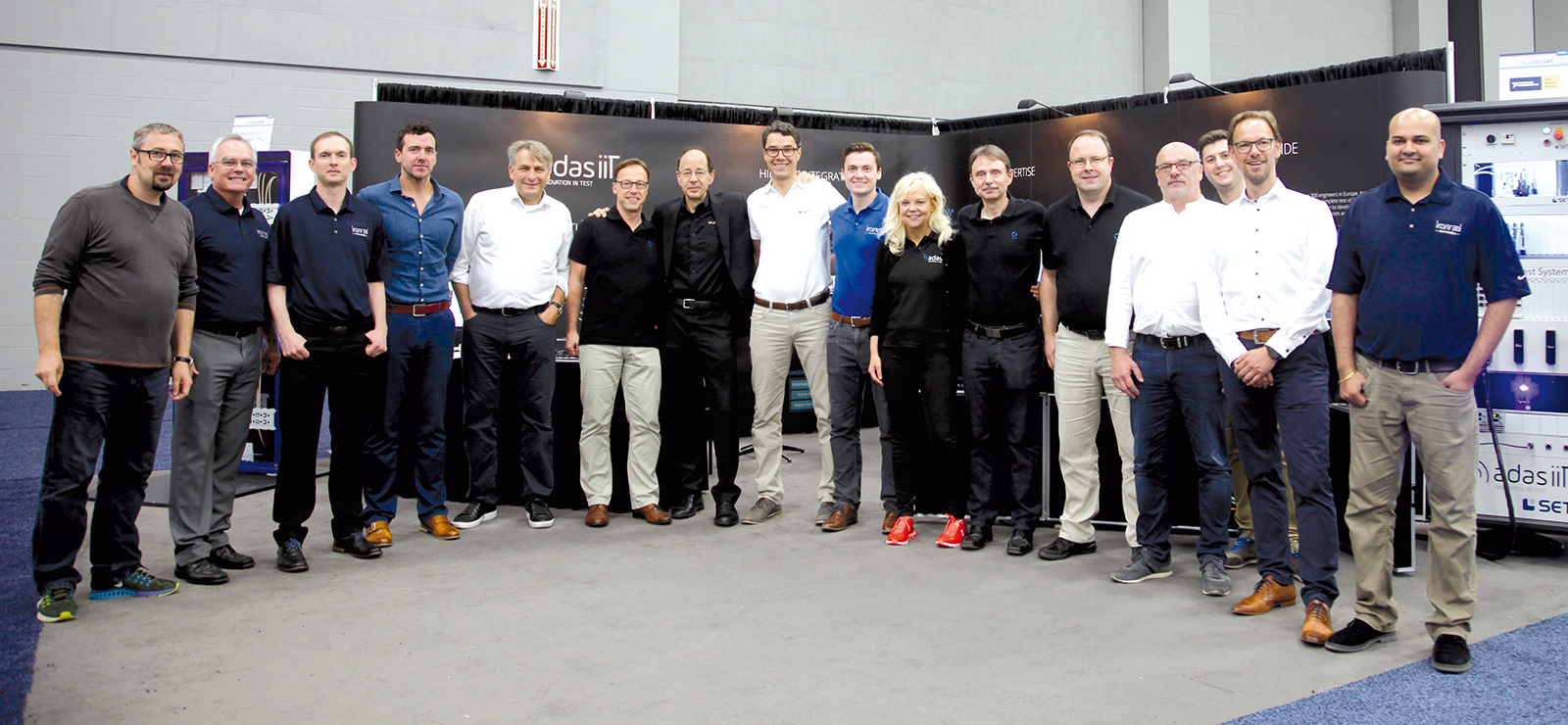 "By combining our respective special know-how in sensor fusion, hardware-in-the-loop (HiL), V2X communication, GNSS simulation, integrated data management and data analysis, we create a solid basis for the development of ADAS systems and autonomous vehicles," says Dr. Joachim Hilsmann, Managing Director of measX.