Students gain insights into our work
The students of the faculty 03 of the Niederrhein University of Applied Sciences listened curiously to our two experts and CLD's (Certified LabVIEW Developer) Marco Tiskens and Frank Beckers.
At the end of a LabVIEW programming semester, the two measX emlpoyees presented "real" projects as guests of the department. Insights into projects such as control systems for free flight systems, cut protection trousers tests as well as the testing of kitchen appliances inspired the excited audience.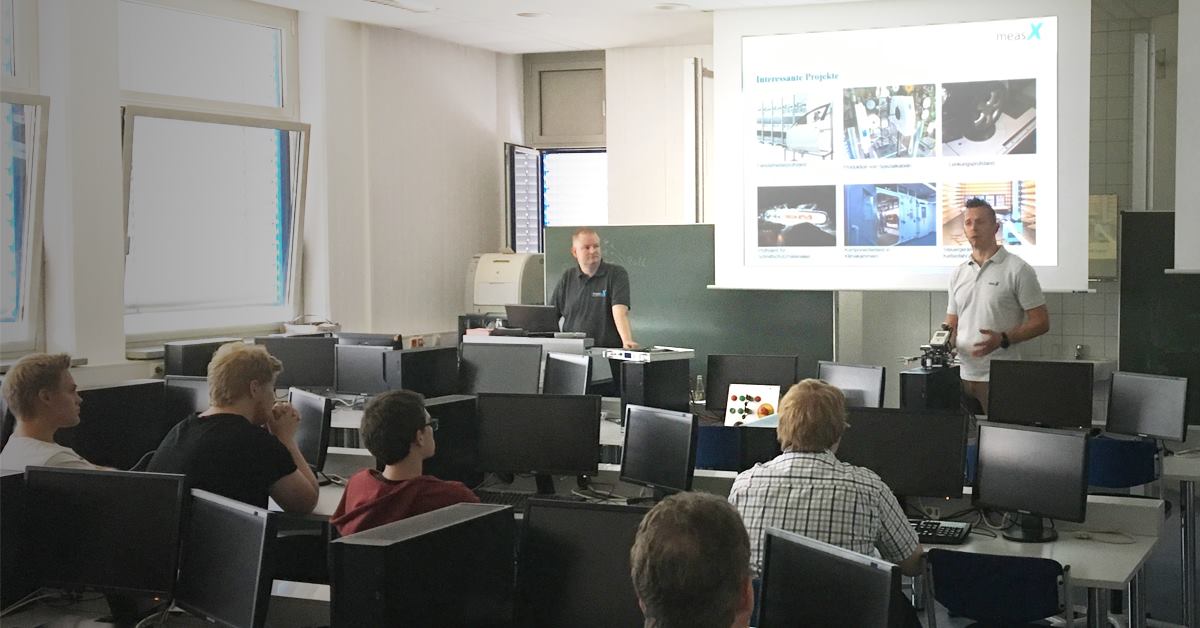 The students took the opportunity to learn from our LabVIEW everyday experience and got a good impression of what LabVIEW is used for in the industry and the variety the profession of engineer can have in LabVIEW programming.