Test technology and evaluation solutions from measX at the SENSOR + TEST
SENSOR + TEST is the world's leading forum for sensor, measurement and testing technology. measX presents trend-setting developments for current measuring, testing and monitoring tasks on booth 1-520 in hall 1.
Learn first-hand what new technologies such as LabVIEW NXG or the SystemCloud have in store for you.
Further highlights at the measX booth:
DASYLab – the all-round software for measurement technology
X-Conn Runout – the high-precision shaft measurement
X-Frame – the universal evaluation software
ACAM 120 – the acoustic camera
Talk to our experts about flexible test rig concepts, mobile recording systems and universal evaluation solutions for your measurement data.
We are looking forward to your visit!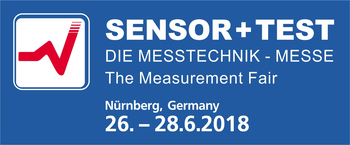 SENSOR + TEST
June 26-28th 2018
Exhibition Centre Nuremberg, Germany
Hall 1, Booth 1-520
More information and registration for SENSOR + TEST at https://www.sensor-test.de