DASYLab 2022: New Version available
(Moenchengladbach, December 8, 2021) The major release of the measurement software DASYLab offers a whole range of new functions as well as small and large improvements. "We are very pleased with the new version. It makes the daily work for our customers a little lot easier and more comfortable," says Holger Wons, DASYLab expert at measX.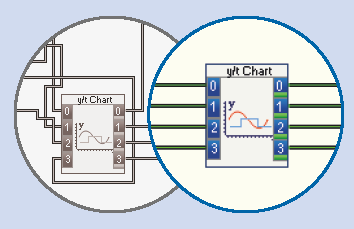 The improved autorouter function creates tidiness in the worksheet
The proven basic principle of DASYLab has of course remained untouched: Measuring tasks are simply realised graphically-interactively via worksheet diagrams consisting of modules "wired" together. Even complex topics, where the worksheet naturally becomes more elaborate, are easy to implement. With the current version, features are available that especially support application development with a large number of modules, lines and line taps. The revised autorouter function ensures that modules are always optimally connected. The module connections are reliably maintained even if they are subsequently moved.The new tooltips are extremely useful for maintaining an overview: When you move the mouse over a channel input or output, the respective channel name appears. For working with many measuring channels, the developers also expanded the SmartMux mode, which was introduced with the last DASYLab version. It is now available for more modules and supports additional file formats.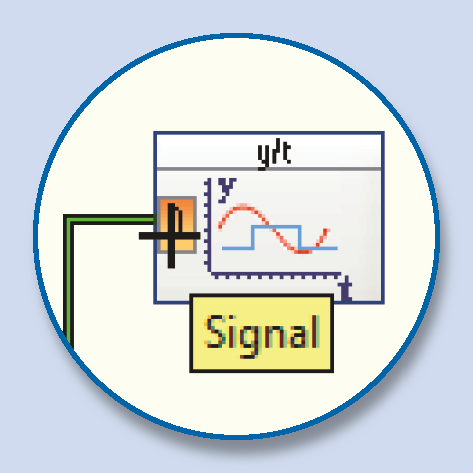 DASYLab now offers useful tooltips on mouseover
Remote Control and Support of CRC Checksums
In the new version, external programs can communicate remotely with DASYLab - to load worksheets, read out and set variables, start and stop measurements. A TCP/IP server has been integrated into the software core for this purpose. "DASYLab is further developed in close exchange with the users. As customer support, we get first-hand information about what is needed in practice and where there are still gaps. This feeds into the development," Holger Wons knows.
An extension in the area of CAN interfaces is the support of the end-to-end protocol (E2E) for AUTOSAR (Automotive Open System Architecture). All classic CAN modules support the calculation of CRC checksums in the CAN output according to the AUTOSAR E2E specification.
What else can users look forward to?
For example, working with multiple monitors at different screen resolutions has been optimized once again. In addition, the different language versions - German, English and Japanese - can now be installed on one computer in parallel. And for anyone who likes it, a "dark mode" is available.
The new version is now available in download area .
Learn more about DASYLab.