DASYLab 2020.1 now also available in Japanese
(Moenchengladbach, August 2, 2021) In close cooperation with our partner P&A Technology, a Japanese variant of version 2020.1 has been completed. The translation of the Easy-to-Use software, which is also appreciated in the Far East, is always associated with effort, especially since the English and German character sets are very different from the Japanese ones.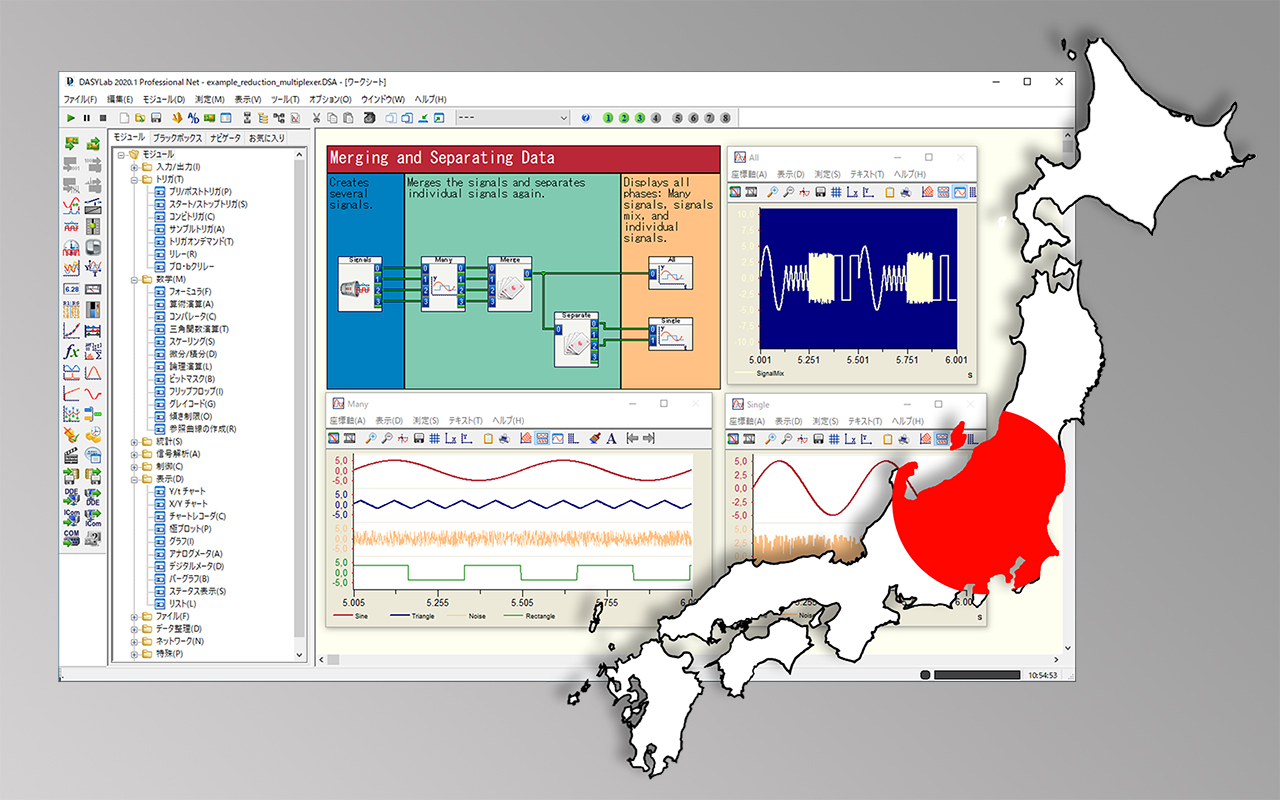 Popular in the Land of the Rising Sun: DASYLab
DASYLab 11 was already available as a Japanese version. After the version change from DASYLab 13 to 2016, the 2016 SP2 version was finally translated as well. The impressive new features of the 2020.1 version once again lead to a growing demand for a corresponding translation.
The Japanese version (Build 594) is available as a download on our site, just like the German and English versions.