Viviota – Partnership to Advance Engineering Big Data Analytics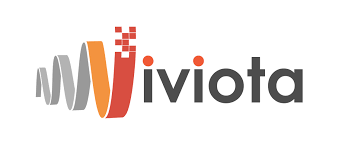 AUSTIN, Texas und MÖNCHENGLADBACH, Deutschland - 17. Oktober 2017 – National Instruments Alliance Partner, Viviota und measX, kündigen ihre Partnerschaft an, um die BigData-Analyse in der Automobilbranche voranzubringen.
Vorbereitungs- und Analysezeit von BigData Verarbeitungsprozessen um bis zu 90% verkürzt! Viviota ™, Innovator für Big-Data-Management- und Deep-Learning-Software, und measX GmbH & Co. KG – Experten für Mess-, Prüf- und Analysemethoden, gaben heute ihre Partnerschaft bekannt, um verbesserte Software im Bereich Datenmanagement- und Analysesoftware für einen erweiterten Kundenstamm zu entwickeln.
National Instruments Alliance Partners, Viviota™ and measX™, Announce Partnership to Advance Engineering Big Data Analytics in the Automotive Industry.
Engineering Big Data Prep and Analysis Time Cut by up to 90%
AUSTIN, Texas and MÖNCHENGLADBACH, Germany — October 17, 2017 — Viviota™, innovator of engineering Big Data management and deep learning software, and measX™, experts in solutions for engineering measurement, testing and analysis, today announced their partnership to bring advanced data management and analysis software to an expanded customer base.
measX provides expert measurement and analysis systems for engineers in some of the largest automotive design and manufacturing companies worldwide. Viviota is an expert in Data Management and Deep Learning software for Engineers serving the automotive, advanced medical device and semi-conductor industries. measX and Viviota products are complementary, and combined they offer an ecosystem solution which amplifies their value to the customers they serve worldwide.
Viviota and measX software complement and extend the value of the newly released National Instruments Data Management Software Suite, which is built on DIAdem and the DataFinder Server. Viviota and measX expand the value to engineers by giving them greater and faster meaningful insights through analysis without any manual interaction while preserving the original measurement data for searching and further investigation. The two companies are members of the National Instruments Alliance Partner Network.
"We are excited to see our customers gaining valuable insights from the new Data Management Software Suite by leveraging Viviota and measX software platform," said Dave Wilson, vice president of platform software at NI. "We rely on our large ecosystem of Alliance Partners, like measX and Viviota, to provide engineers with complete solutions and help solve some of the toughest engineering challenges."
Today, engineering organizations are challenged with driving efficiency up and cost down in their design and manufacturing processes. Viviota and measX solutions help engineers to shorten test cycles by deriving more knowledge from product test data. measX and Viviota do this by using more complete and accurate data sets and applying advanced analysis techniques and server acceleration technologies. Engineering organizations will benefit from the joint offering that measX and Viviota have.
measX and Viviota offer an ecosystem of products, which allows engineers to quickly draw deeper insight into their product design and development based on more complete, accurate and faster analysis of their engineering test data across more applications. This new partnership provides customers with a more comprehensive engineering test data management and analysis solution.
"We are pleased to be joining forces with Viviota to bring expanded solutions which engineers can rely upon for test analysis," said Joachim Hilsmann, managing director of measX. "measX has a 35-year history of bringing the most advanced engineering test data analysis solutions to the automotive market. With Viviota we will be able to offer expanded solutions and reach a broader worldwide customer base."
"Through our partnership with measX, we expect to bring new savings to joint customers in multiple industries," said Barry Hutt, CEO, Viviota. "For example, with Viviota Time-toInsight™, a major automotive customer has reduced the time to complete data management and analysis for a single component test from 10 hours to seven minutes. This reduces provisioning of people, time and money. We expect our joint customers to replicate these saving across their engineering organizations."
Viviota Time-to-Insight™ software, in concert with Viviota professional services, provides a common modern infrastructure for engineering organizations' Big Data management and analysis for on-premise and cloud deployments. Customers gain huge performance improvements in data acquisition, identification, correlation and deep learning.
measX X-Crash software has set standards in the evaluation of crash tests worldwide. It is used as a mandatory tool for reporting to the Euro NCAP. With its unique combination of automated and interactive analysis it saves engineering time without restricting flexibility. measX MOSES software for driving dynamics has been developed together with DAIMLER. It provides the test driver with immediate feedback on the quality of performed maneuvers, thus saving significant time on the proving ground.
X-Frame is in the measX framework for data management and analysis. With its large variety of ready to use functions, it allows measX to build highly sophisticated solutions in minimum time.
About Viviota:
Viviota delivers innovative engineering Big Data management and analytics software to design and development organizations in automotive, advanced medical device and semiconductor industries. Viviota Time-to-Insight™, Viviota's flagship product, in concert with Viviota professional services, helps customers identify, acquire, correlate and analyze engineering Big Data from any source. Engineering testing cycles are dramatically reduced while increasing accuracy of analysis. Viviota is a National Instruments Alliance Partner member and a HPE Alliance Partner member. www.viviota.com
About NI
NI (www.ni.com) empowers engineers and scientists with a software-centric platform that incorporates modular hardware and an expansive ecosystem. This proven approach puts users firmly in control of defining what they need to accelerate their system design within test, measurement and control. NI's solution helps build high-performance systems that exceed requirements, quickly adapt to change and ultimately improve the world.