The acoustic camera ACAM 120 makes sound visible

Sounds are often difficult to localize. With the acoustic camera ACAM 120, sound sources can be localized and analyzed in real-time. ACAM 120 is a complete system of hardware and BeamformX software, with which acoustic images can be recorded, saved and analyzed.
A microphone array of 40 MEMS microphones (microelectromechanical systems) operates in combination with a 5-megapixel camera as an acoustic camera to make sound sources visible.
The optical image is overlaid with the visualized sound information to make the sound sources discernible. It is focused on one or more specific sound sources, and other sounds are hidden. This allows for hot spots to be identified and then directly investigated.
Your benefits
Compact array: Optimal for mobile use.
Just one cable: Transmission of the microphone and camera data as well as power supply via USB.
Powerful beamforming software: Outstanding performance, resolution and dynamism.
Attractive price: ACAM 120 is considerably less expensive than typical systems.



These are the highlights:
Powerful and inexpensive
The ACAM 120 makes acoustic imaging affordable by combining the newest hardware and software components: digital microphones, and FPGA and the application software BeamformX from OptiNav, which utilizes a new analysis algorithm. The "robust functional beamforming" operates faster than typical beamforming methods, has a higher dynamic range and can spatially and temporally resolve more details.
Universal stand-alone solution
All functions are combined in a single device that can therefore be viewed as a complex sensor in its own right. The capturing and pre-processing of the microphone signals and camera image take place in a microprocessor mounted to the rear of the device. The connection to a PC or notebook as well as the power supply for all components is realized with a USB interface. This makes the ACAM 120 extremely flexible in use:
Long-term monitoring of systems and machines
Vehicle tests – NVH
Quality control and reference measurements
Preventive maintenance
Life cycle tests
...
Unique beamforming software
Display of acoustic images in real-time
Display of the current frequency spectrum
Display of the spectrum over time with color-coded indication of intensity
Saving of the raw data for post-processing
Saving of videos in MP4 format
Display of recorded results in a spectrogram
Post-processing of the raw data files
Use with LabVIEW
The ACAM 120 provides an application program interface (API) for LabVIEW from National Instruments, allowing users to integrate the camera into their own solutions (e.g. test benches) and develop their own applications.
Technical data
Hardware
Array (Signal Interface Group):
Size: 40 x 40 cm, VESA mount
40 digital 24-bit MEMS microphones:

Flat response curves of 50 Hz to 20 kHz
Digital low-pass filters for avoiding anti-aliasing
Sample rates: 51.2 K, 32 K, 25.6 K samples/second
Optimal operating range starting at 5 kHz (lower limit frequency 500 Hz)
Upper sound pressure level limit at 114 dB
20 dB dynamic range from 5 kHz to 20 kHz

Optical camera:
5 megapixels
Operating distance:
0.5 m to infinite
Data and power connection:
One USB cable
Optional expansion:
4 isolated digital I/O (2 inputs and 2 outputs)
Software
Supplied software:
BeamformX from OptiNav
Optional:
API for NI LabVIEW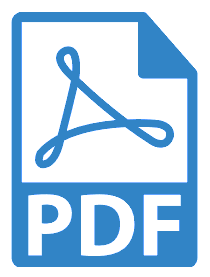 Application Example ACAM